He looks tired!
I love this one: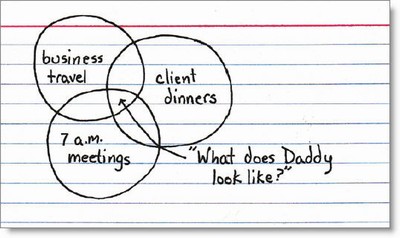 It's from a ChangeThis manifesto by Jessica Hagy who masters the art of capturing many of life's - maybe especially work life's – schizmas.
I'm quite happy, by the way, that I do not do 7 am meetings. Except with the family around the kitchen table for breakfast.
Go see the rest of it here – it's well worth it!
Labels: Modern ways