Remembering Marvin
This is our beautiful Marvin, just a half year ago, presiding over my desk: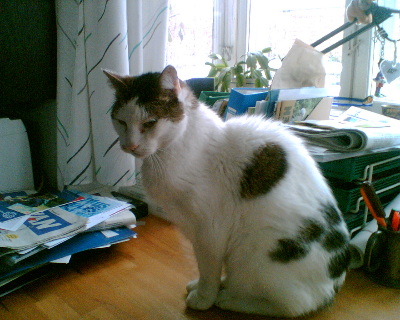 He's been ours for 17 years and a bit but now we don't have him anymore...
Just today, we came back from vacation and found him dead in his beloved garden - right outside the door with the flap.
He's now resting in the back garden, with a white rose - hastily bought - at his head.
Life is tough sometimes. But at least we have lots of fond and merry memories of him.